As privacy continues to be in the spotlight - businesses need to think more critically about how they embed privacy by design.
Customers have always wanted both convenience and privacy - and now technology has caught up, no longer making it necessary to give up privacy for the sake of convenience. Since technology is able to follow the whole user journey, customers don't have to change their actions in order to keep things private. Instead, new privacy systems are there at every turn, picking up the slack and ensuring privacy throughout the sharing process.
Privacy and convenience are not at odds
Looking at privacy and convenience, it's easy to say they are at odds. For a long time, the elements that made technology convenient - no passwords, easy sharing, etc. - also made it insecure. Privacy was simply a burden to be managed.
But instead of looking at privacy and convenience as individual concepts, analyze them through the lens of customer value creation. Both concepts are about providing value to users: privacy ensures that customers have control over who access their information and convenience ensures that anyone they want to have access can do so easily.
With this lens, the two are not at odds - they are part of the same conversation.
Building the future of privacy
From the beginning of the social web, the promise of sharing was that you could control who sees what. However, it took a while for privacy technology to catch up to how customers actually use and share information. In the early days of privacy, there were simple controls and permissioning available, but they came with a vulnerability that if someone could get the right permission level, they could see everything.
Responding to the threat of hacking, technology evolved to focus on encryption and multi-step verification to keep data secure and stop people attempting to fake their credentials. Encryption and permissioning soon became standard for all enterprise applications, and they are the foundation of privacy at ICwhatUC. This level still had a major vulnerability, though: data was at risk while in transit. Once it got out, all the damage was done.
The next generation of privacy is in de-identification. Instead of trying to make storage unhackable, de-identification focuses on making the data worthless to hackers, removing any data that a hacker might value, such as faces, license numbers, or account numbers.
De-identification: the next generation of privacy
This next generation of privacy means that current enterprise platforms will need to update systems to retain critical information and de-identify the rest, and that's what ICwhatUC is doing now. When technicians use ICwhatUC, they access a secure video call that uses the client's smartphone camera. After the call, ICwhatUC shares the recorded video calls so that:
The customer or homeowner can rewatch the video to solve future problems
The technicians can share the solution with other team members for training purposes
The technician can share the video with a subcontractor who's helping the customer or homeowner
A lot of this information is critical to solving customer problems but is worthless to hackers, such as which cord to pull and which plug to use. On the other hand, faces, account numbers, and financial information may be shown over the call, which is exactly the kind of data hackers want. While ICwhatUC has always provided controls for sharing protection and privacy management, we're launching new de-identification features to ensure all data is protected.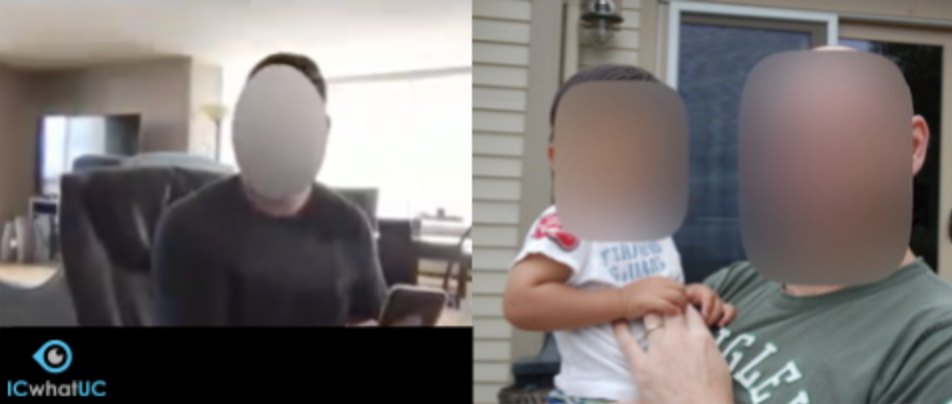 Powered by a partnership with Private AI, cutting edge machine learning automatically de-identifies user and employee-generated videos including faces, printed names, and license plate numbers. For additional protection against re-identification, the platform uses 'differentially private blurring' - blurring with mathematical guarantees of privacy - to further lower the risk that hackers could re-identify the images.
As privacy continues to be in the spotlight - for regulatory and customer-demand reasons - businesses need to think more critically about how they embed privacy by design. It's no longer sufficient to only think about controls and permissioning. Data must be de-identified at the source so no matter what happens, critical data is kept private.